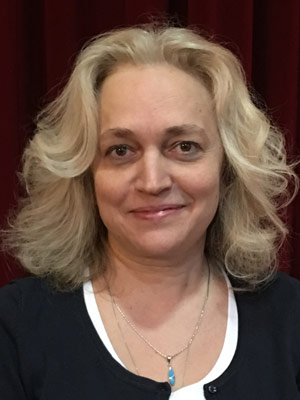 Dr. Elena Cataman has been working in aviation medicine for about 20 years, occupying the position of the Chief Medical Officer of the Civil Aviation Authority of the Republic of Moldova.
After graduating Chisinau State Medical Institute, she worked in the cardiac surgery for 14 years. She successfully completed the Basic and Advanced courses in aviation medicine at King's College of London in 1999. She is the lecturer in aviation medicine for doctors and conducts the course in Human performance and limitations for pilots.
She is the author and co-author of publications and presentations on different aspects of clinical medicine, civil aviation medicine and human factors.
Dr. Elena Cataman is the President of the Moldavian Association of Aviation Medicine, is the member of International Academy of Aviation and Space Medicine (IAASM), the member of Aerospace Medical Association (AsMA), during 2006-2012 has been the 1st Vice President of ESAM, 2012-2016 – co-opted member of the Executive Committee and since 2016 is the Director of the Executive Committee of ESAM.